Summer/September News
Currently @ LATINNO
This summer, the LATINNO Project has been very busy! We have been working on our ever-growing dataset of democratic innovations, and at the same time, we have started to further examine some questions regarding the impact of these forms of political experimentation. Some initial results of our research were published in DADOS, Brazil's leading social science journal, and openDemocracy/Democracia Abierta.
In addition, the project's founder, Thamy Pogrebinschi, opened the International Congress on Governance, Administration and Public Policies held in Madrid and organized by the Research Group on Government, Administration and Public Policy (GIGAPP), presenting the LATINNO project remotely. You can see the video presentation here (in Spanish).
Besides presenting our new publications, this month's newsletter will explore two of the several forms of e-participation developed in the aftermath of Mexico's earthquake. These digital democratic innovations allowed civil society to respond to the natural disasters in a timely manner.
LATINNO at GIGAPP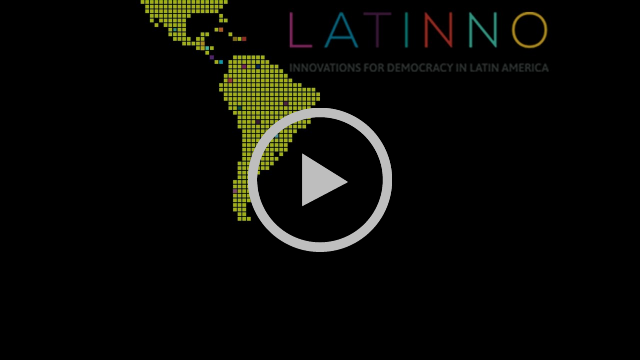 New Publications
This summer, LATINNO Project's coordinator Thamy Pogrebinschi published an article together with Ph.D. Candidate and LATINNO's former research assistant, Tiago Ventura, which was featured in Revista Dados, Brazil's leading social science journal. The article proposes a new analytical model to approach the concept of responsiveness and determine the extension to which democratic innovations may enhance this dimension of the quality of democracy. This analytical model is applied in an assessment, through descriptive analyses and logistic regression models, of whether the National Public Policy Conferences have increased the responsiveness of the Brazilian Legislature, therefore evaluating, at the same time, the impact of citizen participation in enhancing the quality of democracy in Brazil.

You can download the publication (in Portuguese) here.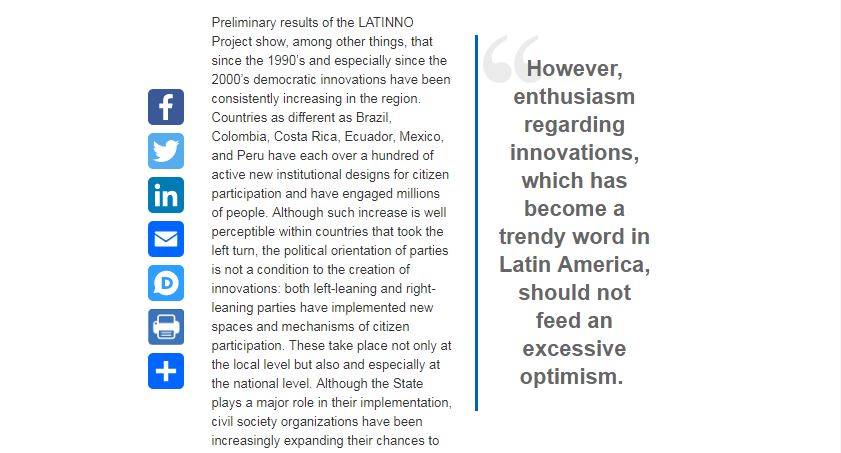 LATINNO Project's coordinator Thamy Pogrebinschi has been featured in openDemocracy/Democracia Abierta. In this article, published in Spanish and English, she questions the excessive enthusiasm for democratic innovations in Latin America and puts forward several issues to further assess its impact. For instance, which effect have these initiatives had in improving the qualities of democracy? How do these new institutional designs coexist with or expand representative democracy? How does innovation affect representation? Which institutional designs allow for a broader and more effective participation of Latin-American citizens in processes of formulation and implementation of public policies? How can innovations be replicated in different countries? And why have some cases succeeded while others have failed?
Featured Cases
Digital tools have allowed civil society to develop innovative forms of political experimentation and give a quick response to Mexico's recent earthquake.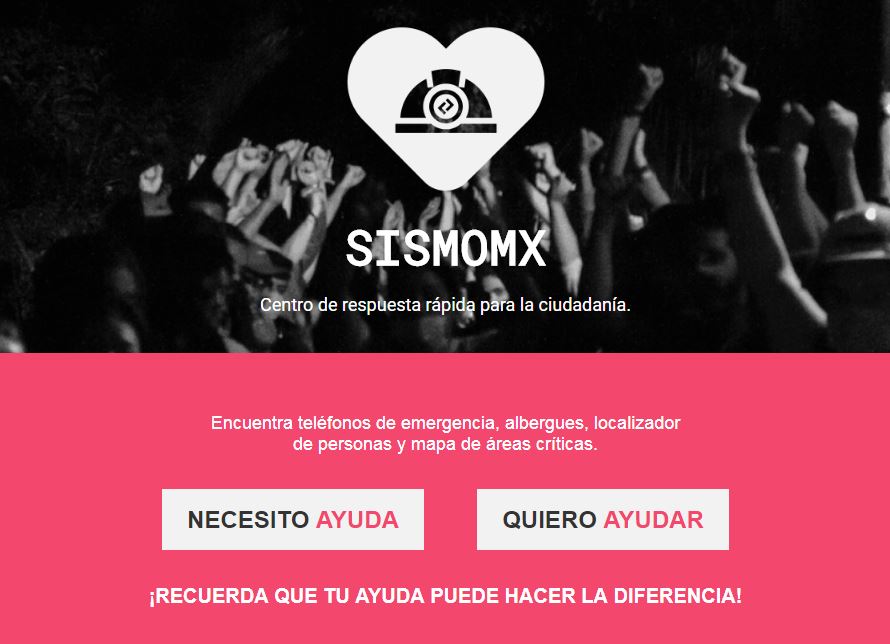 The SISMO MX platform: Centre for Instant Responses for Citizens was developed during the Hackathon "Sismo MX" organized by Codeando México, an organization of civic innovation, with the aim of collaboratively coding, mapping and providing information for those who were affected by the earthquake. This innovation provides a space where citizens can write and consult the names of those who have been rescued, their age, and their location. In addition, look for those who have disappeared or provide new information through Google's Person Finder; and access a collaborative map of shelters and help centers, and add new ones. Finally, the platform provides a database of relevant information for survivors and volunteers.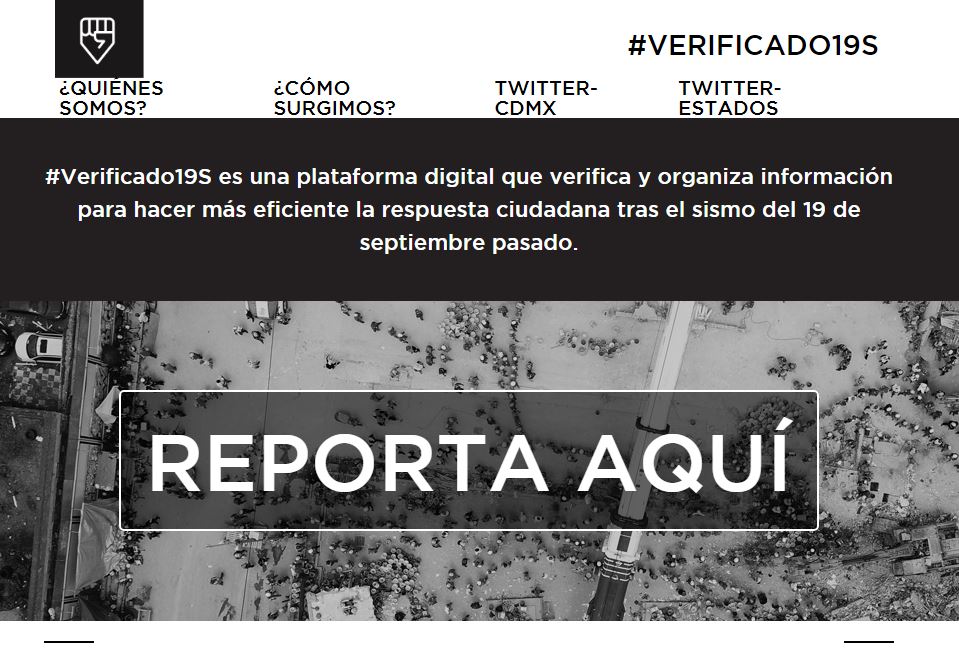 #Verificado19S is an online platform co-created by a great number of citizens, civil society and international organizations, and private companies. This democratic innovation was developed with the aim of giving live and reliable information for those in the areas affected by the earthquake.

Thanks to the information provided by citizens, the platform maps the shelters that need food, medicines or other important supplies; indicates the places where volunteers are needed; verifies the information gathered on the status of shelters, roads, and buildings
Newest Innovation: Los Encuentros (Guatemala)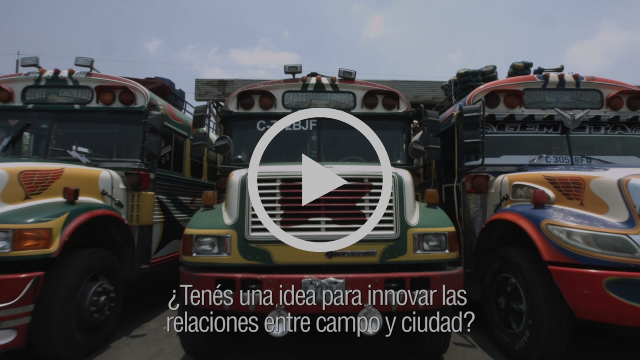 Los Encuentros (lit. the encounters) is an initiative of Socialab Guatemala, a movement that aims to ideate and create entrepreneurship projects that have a social impact. This space of open ideation and innovation seeks to find sustainable solutions for social problems such as the extraction and exploitation of the country's natural resources, and in turn, aims to break the gap between rural areas and the Guatemalan capital, through political and social inclusion.

For this, Socialab Guatemala has created an online platform, in which members of civil society can propose sustainable ideas of joint action between urban and rural territories. From this first phase, the selected innovations will be endorsed by leaders and key players of the place where they want to be implemented. Three of these ideas will be implemented together with the organization and will have a financing of USD 5,000. In addition to the online platform, conferences are also held in different parts of the country. They seek to inform the civil society about the possibility of creating, through dialogue, solutions to social conflicts. Finally, workshops for sustainable social transformation are also carried out.